Quick Eats


Our decision to establish SMLP Quick Eats for our students during this academic year was motivated by the escalating issue of food insecurity on campus and our dedication to ensuring the well-being of our students. We understand the different challenges faced by transfer students, and our aim is to provide them with convenient and nutritious snack options that will not only fuel their bodies but also boost their overall well-being.

-Nazea Khan
Program Coordinator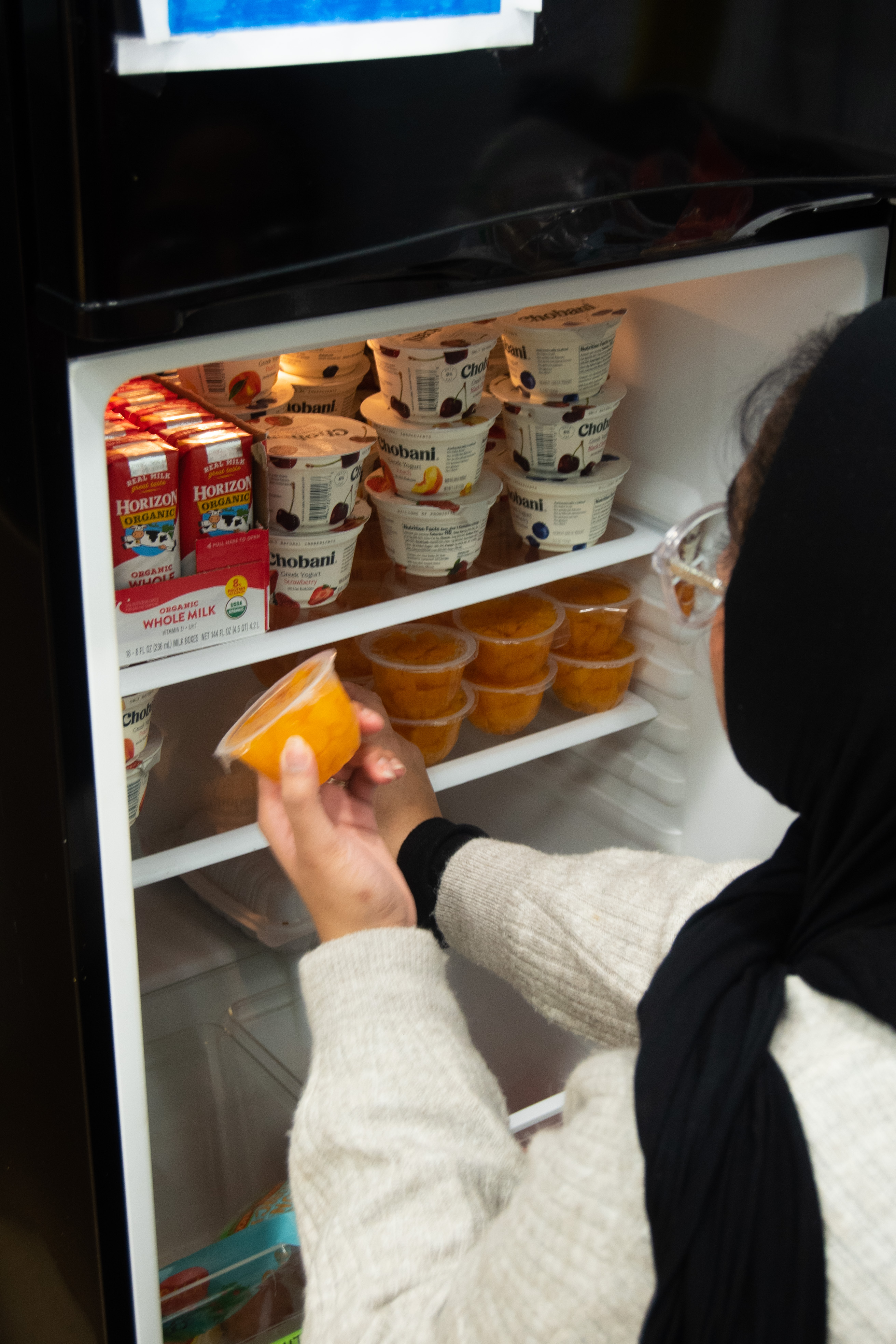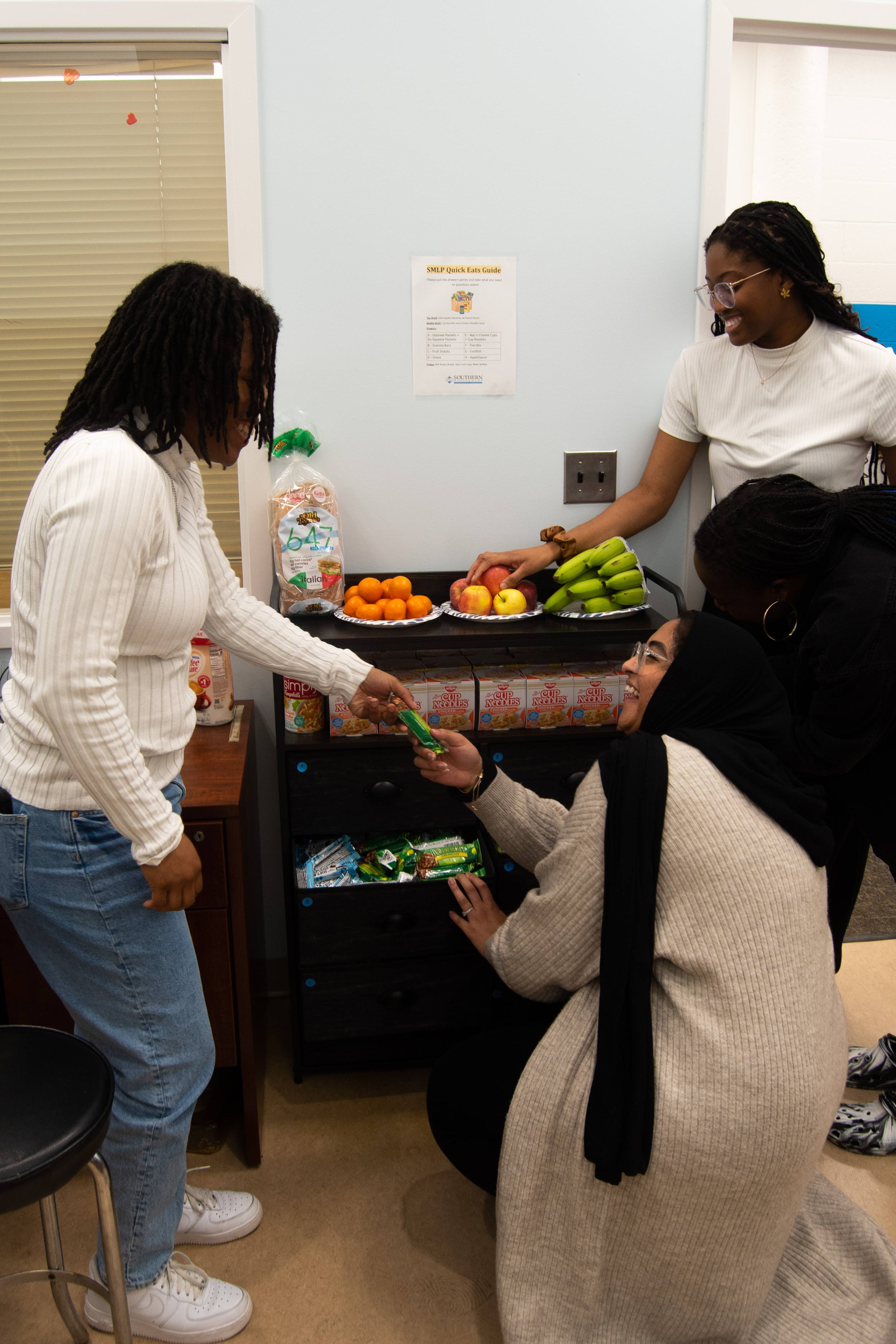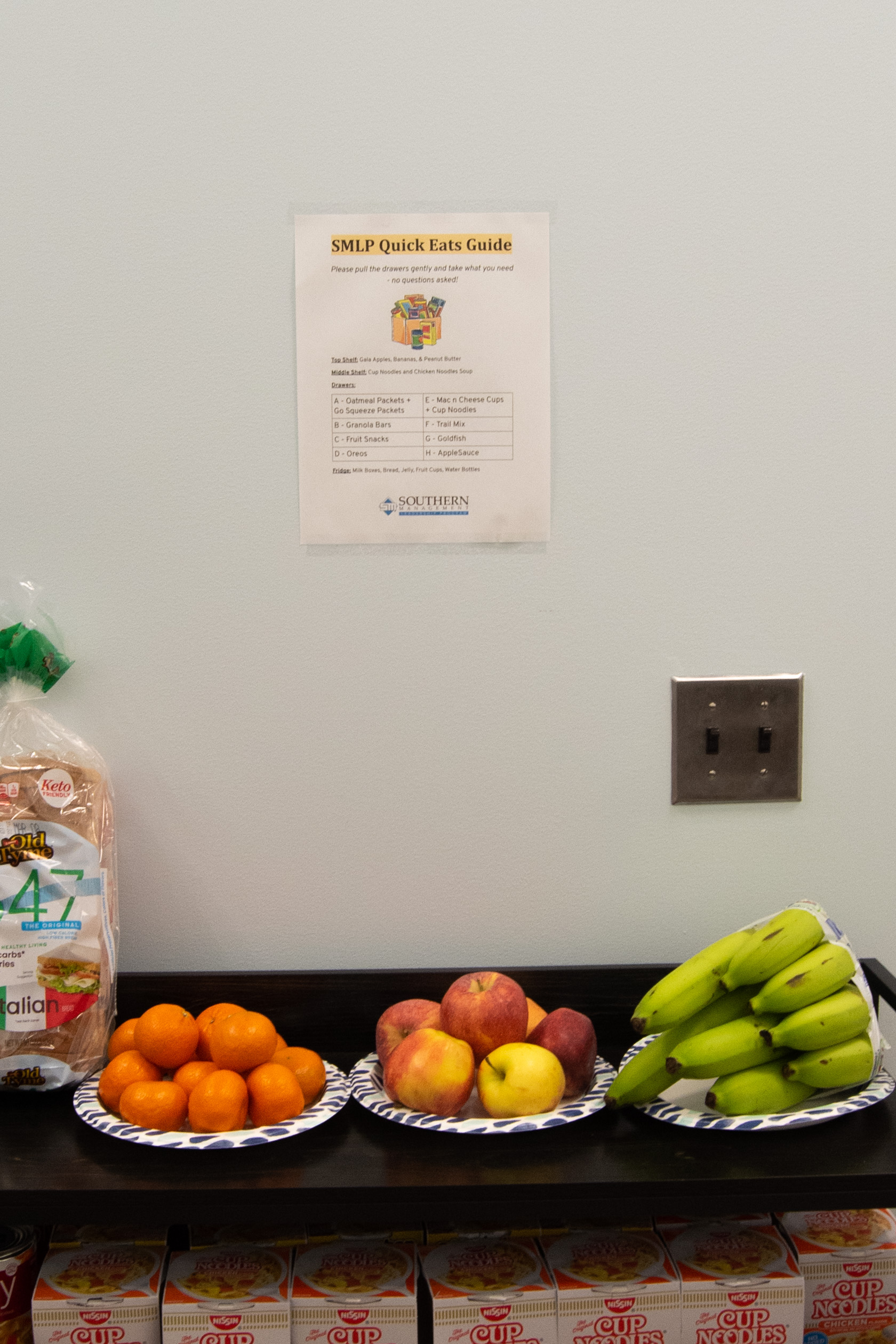 Along with classes, many students struggle to balance the demands of jobs, commuting, family, and other responsibilities. Even finding the time and money needed to prepare a nutritious meal can be a challenge. To meet this growing need, Southern Management Leadership Program Coordinator Nazea Khan has created a food pantry specifically for the SMLP program. "SMLP Quick Eats" now offers a variety of quick, convenient meals and healthy snacks for students who might otherwise go without.
"Our decision to establish SMLP Quick Eats for our students during this academic year was motivated by the escalating issue of food insecurity on campus and our dedication to ensuring the well-being of our students. We understand the different challenges faced by transfer students, and our aim is to provide them with convenient and nutritious snack options that will not only fuel their bodies but also boost their overall well-being," said Khan.
Patrick Ibanez, a transfer student and current UMD junior, expressed his gratitude for the SMLP Quick Eats program, saying, "SMLP quick eats gives me the relief about worrying about my next meal. As an early commuter, I find myself choosing the bus over breakfast, leaving me hungry and fatigued for the rest of the day. SMLP quick eats provides what I struggle to obtain for myself, and I am very grateful for this resource and for SMLP."
The SMLP Quick Eats program aims to alleviate some of the stress and challenges that transfer students face by providing them with healthy and convenient food options. This initiative is a step towards addressing the issue of food insecurity on college campuses, and it is hoped that other institutions will follow suit to support their students' well-being.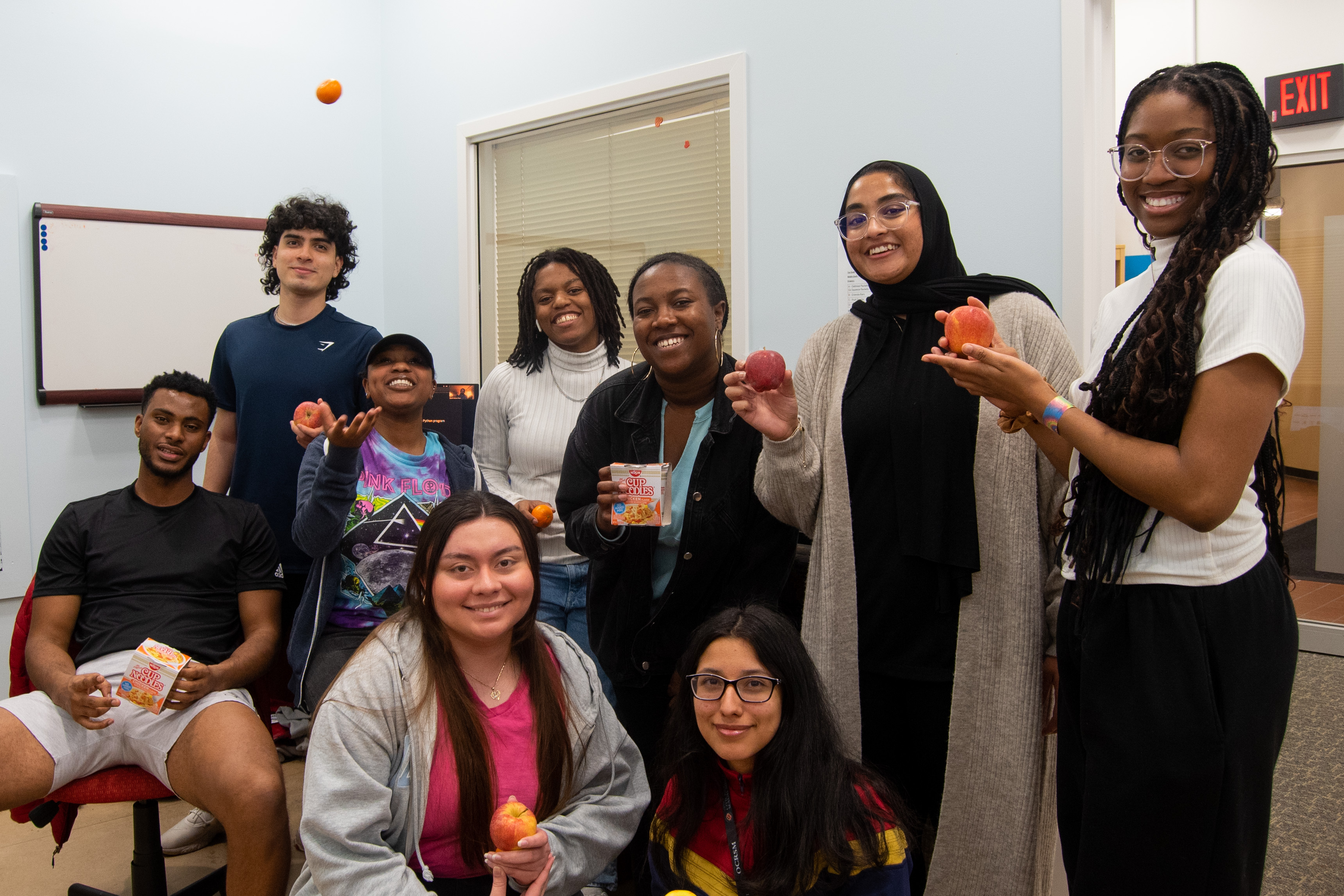 Pictured Left to Right: Leenchoo Chawaka, Clive Ruiz, Kierra Hughes, Jordan Marshall, Atemnkeng Njinju, Nazea Khan, Afomachukwu Obiora-Offor. Bottom row from left to right: Tania Padilla & Emilie Miranda.
Photo by Amina Lampkin, Office of Undergraduate Studies